Mariot Store
ABOUT COMPANY
Mariot Group is a professional & innovative company that has 12+ years of experience as a heavy kitchen equipment company. Mariot Group is industry-famous in providing high-quality products and services that cater to the needs of restaurants, hotels, resorts, etc.
We provide a wide variety of products and services to our clients. Our range of services and products include, but are not limited to, "kitchen equipment manufacturing, project management, equipment installation, staff training, kitchen consultants, and cloud kitchens company operations.
PROJECT SPECIFICATION
Platform Used: WordPress, e-commerce
E-commerce is fast gaining ground as an accepted and used business paradigm. More and more business houses are implementing web sites providing functionality for performing commercial transactions over the web. It is reasonable to say that the process of shopping on the web is becoming commonplace.
The objective of this project is to develop a general-purpose e-commerce store where Kitchen Equipment's can be bought from the comfort of home through the Internet.
An online store is a virtual store on the Internet where customers can browse the catalogue and select products of interest. The selected items may be collected in a shopping cart. At checkout time, the items in the shopping cart will be presented as an order.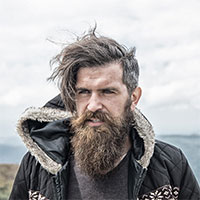 Client Review.
" Curabitur convallis fringilla diam sed aliquam. Sed tempor iaculis massa faucibus feugiat. In fermentum facilisis massa, a consequat purus viverra. "
View Project
READY TO ORDER YOUR PROJECT ?