Arya Rose
ABOUT COMPANY
Arya rose flowers is not your everyday Florist, We specialise in luxury gifting, pairing beautiful gifts and your favourite blooms, going above and beyond to create end to end the ultimate floral design decoration and installation for your
baby showers, birthdays and special anniversaries.
PROJECT SPECIFICATION
Platform Used: WordPress, e-commerce
e-commerce is fast gaining ground as an accepted and used business paradigm. More and more business houses are implementing web sites providing functionality for performing commercial transactions over the web. It is reasonable to say that the process of shopping on the web is becoming commonplace.
The objective of this project is to develop a general-purpose e-commerce store where Flowers can be bought from the comfort of home through the Internet.
Services Offered: Same Day Flower Delivery, Decoration For Events, Vase Arrangements, Bouquets.
CODX RESPONSIBILITIES FOR ARYAROSE
Our team understands business needs, strategies, and compliance requirements, and uses the latest technologies and standards to deliver customized solutions. Codx is Handling SEO, SMO, SMM along with Website Development.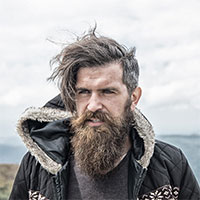 Client Review.
" Curabitur convallis fringilla diam sed aliquam. Sed tempor iaculis massa faucibus feugiat. In fermentum facilisis massa, a consequat purus viverra. "
View Project
READY TO ORDER YOUR PROJECT ?