Living
Stone
ABOUT COMPANY
LivingStone is the leader in Environment and Facility Management services company based in Abu Dhabi. The company was started in the year 2014 under the leadership of Shaji.
PROJECT SPECIFICATION
Platform Used: PHP Framework
PHP is a server side scripting language that is embedded in HTML. It is used to manage dynamic content, databases, session tracking, even build entire e-commerce sites.
The objective of this project is to build a website that provides services in Air Duct Cleaning, Water Tank Cleaning & Kitchen Hood Cleaning for Residential, Hospitals, Schools, Mosques, Churches and Commercial properties. We use top of the line equipment, which includes powerful rotary brushes, high-powered air pressure machines, and powerful vacuums, We shall assure you and your family a clean breathing atmosphere and clean water. Our well-trained and experienced technicians will make sure that you are completely satisfied.
CODX RESPONSIBILITIES FOR LIVINGSTONE
Our team understands business needs, strategies, and compliance requirements, and uses the latest technologies and standards to deliver customized solutions. Codx is Handling SEO, SMO, SMMalong with Website Development.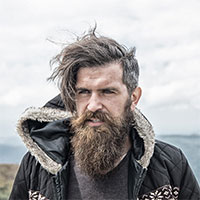 Client Review.
" Curabitur convallis fringilla diam sed aliquam. Sed tempor iaculis massa faucibus feugiat. In fermentum facilisis massa, a consequat purus viverra. "
View Project
READY TO ORDER YOUR PROJECT ?