//
How to start a small Business in Dubai
How to start a small Business in Dubai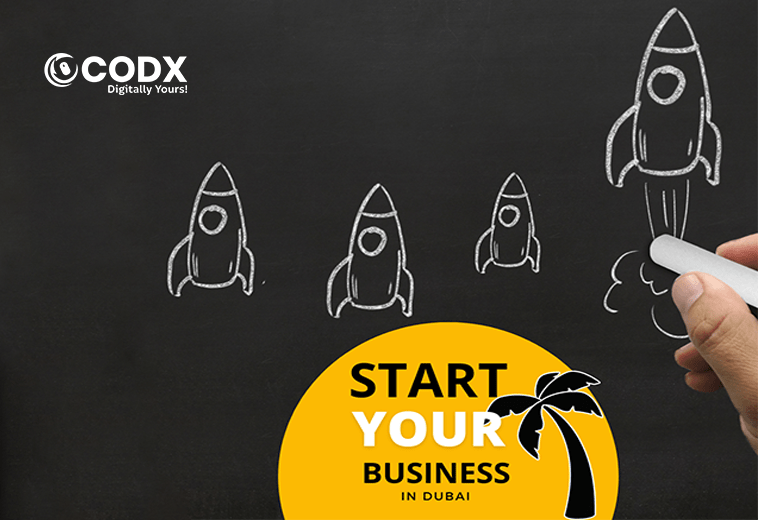 Starting Your Entrepreneurial Journey in Dubai: A Guide
The statistics are clear: about one in five small businesses won't make it past their inaugural year. With time, the odds may seem to stack against the entrepreneur. But, if you're eyeing Dubai as your business playground, there's a silver lining.
With the right approach, strategy, and dedication, your entrepreneurial venture can indeed flourish in Dubai's bustling economy. Here's a comprehensive guide to help you navigate the process.
Identifying Your Business Niche in Dubai
Before diving in, you need to clearly define the sector your business will operate within. Dubai has many opportunities for entrepreneurs in various fields like cosmetics, SEO services, e-commerce, real estate, and more. Choose wisely and remember that uniqueness is key to standing out in a competitive market like Dubai's.
Streamlining Your Business Operations
Laying the groundwork for your business is vital. Legal requirements mean you'll need to define your business's primary activities.
Being thorough here is essential, as these specifics are crucial when applying for a business license. Missing out on any detail can set you back significantly. If unsure, consider seeking advice from business establishment services in Dubai.
Selecting an Impactful Business Name
Your business name isn't just a name; it's the identity of your brand. The power of a name can't be underestimated, especially in a market like Dubai. There are certain naming conventions in the region to be aware of. Plus, the name should be distinctive enough to be easily found online.
Secrets to Choosing a Business Name that Resonates
Avoid ambiguity. Your business name should be unique, concise, and memorable. Online name generators can offer inspiration if you're having a creative block.
Remember, it's always good to seek feedback. Discuss with peers or consult business setup experts to ensure the name aligns with your business essence.
Setting Up Your Business Bank Account in Dubai
It's crucial to separate personal finances from business transactions. A dedicated business bank account ensures clarity in finances. However, Dubai's stringent money-laundering rules can sometimes make account setup challenging for foreigners. But, with the right guidance, it's manageable.
Making Bank Account Setup Easier
If you're finding the process daunting, consider collaborating with a business setup service. Such services simplify the bank account setup process, offering valuable insights along the way.
Acquiring the Necessary Business License and Visa in Dubai
Securing a business license is paramount. Depending on your business type and location, the licensing authority may vary. Ensure you have the necessary documentation at hand, like application forms, passport photos, and the business owner's passport copy.
Remember, the time taken to process licenses can vary. Also, depending on your staff size and structure, you'll need appropriate visas. Expert consultants can guide you through these steps efficiently.
The Licensing Process Demystified
After determining your niche and operations, the next big step is obtaining the right license. While some businesses may require specific permissions, others might have a more straightforward path. Knowing where and how to apply is vital. Once you secure the license, make sure you also handle the visa requirements for your team.
FAQs
Do I need a local partner to start a business in Dubai?
While certain business structures require a local partner, Free Zone options allow full foreign ownership. Research your preferred structure to determine the requirements.
How much does it cost to start a business in Dubai?
Costs vary depending on factors like the business structure, location, and industry. A comprehensive financial plan and market research can help you estimate initial expenses.
Can I operate my business without a physical office in Dubai?
Yes, many businesses operate virtually. Utilize a professional virtual office address to maintain a credible business presence. Dubai offers numerous workspaces that can effectively lower your office rental expenses. If your business doesn't have a large headcount, you might consider opting for shared office spaces, which are also available.
What are the best digital marketing strategies for a startup in Dubai?
Focus on social media engagement, content marketing, paid ads, and localized SEO to increase your online visibility.
Mailchimp believes that ''Any business that has a physical location or serves a geographic area can benefit from local SEO''. (Source: What is Local SEO, and How Does It Work?)
Taking the Leap: Launching a Business in Dubai
Starting a business in Dubai is a journey filled with opportunities and challenges. By following these steps and embracing a strong digital marketing strategy, you can position your business for success. Remember, the Dubai market rewards innovation, flexibility, and a customer-centric approach. Your entrepreneurial dreams can thrive in this vibrant city with determination and the right guide.
At Codx we take pride in the digital solutions we offer our partners and our advisory expertise. We are here to help you create the perfect plan for your exciting new business venture. Whether you are just starting out or considering the idea, we've got you covered.
Book your free consultation now.
.