Ver
batoria
ABOUT COMPANY
Over 85% of parents are mistaken about their children's talents. As a result, children end up developing skills that aren't aligned with what they were born to do!
Based on our neuro-feedback technology, we will be able to precisely evaluate your child's Talent Quotient (TQ) in Math and Logic, Music, Sports and Crafts, Languages and Creativity so you know what they were always destined to be!
PROJECT SPECIFICATION
Platform Used: WordPress
WordPress (WP, WordPress.org) is an open-source content management system (CMS) written in PHP and paired with a MySQL or MariaDB database. Features include a plugin architecture and a template system, referred to within WordPress as Themes.
The objective of this project is to build a website that helps parents and educational institutions fully recognize the potential of their children. With the help of our specialized Talent Quotient (TQ) method, we wish to see more people do what they were born to do!
Verbatoria is dedicated to furthering the understanding of how a person's inborn talents influence their education and career path.
CODX RESPONSIBILITIES FOR VERBATORIA
Our team understands business needs, strategies, and compliance requirements, and uses the latest technologies and standards to deliver customized solutions. Codx is Handling SEO, SMO, SMM along with Website Development.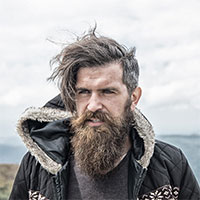 Client Review.
" Curabitur convallis fringilla diam sed aliquam. Sed tempor iaculis massa faucibus feugiat. In fermentum facilisis massa, a consequat purus viverra. "
View Project
READY TO ORDER YOUR PROJECT ?